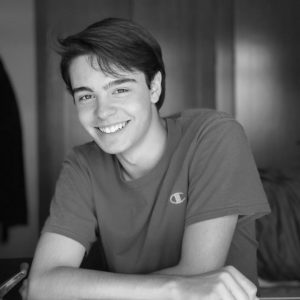 I am running for ASUW Director of Internal Policy because I have the experience, discretion, and dedication that can best serve the student body. I am not afraid to make mistakes, admit when I am wrong, and ask questions. Above all, I let the facts drive my actions.
As the Director of Internal Policy, I will use my past experience as a legal intern and leader to make sure that what ASUW is doing is ethical, includes everyone, and is in the parameters and spirit of our constitution and bylaws. I will create an ASUW Universal Senate with my office that includes administration, graduates, undergraduates as well as community members. Creating this space is paramount in keeping ourselves and our administration accountable and transparent.
I will continue to build onto the legacy of this office by making sure that I am accessible, accommodating, approachable and independent. The most important quality that one can have for this office is the ability to understand the inner workings of policy – I believe that I can deliver on this and create a space where more people can engage with the process.
Vote for me and I promise transparency, fairness, accountability and inclusion!
Qualifications:
Morton McGoldrick Attorneys at Law Legal Intern 2018
Phi Alpha Delta Pre-Law Fraternity Professional Development 2019-20
Lander Assistant Director of Representation 2019-20