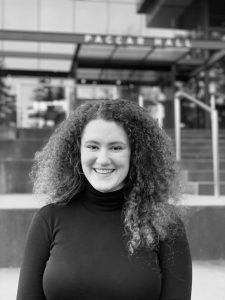 As Director of University Affairs I will prioritize accessibility to the University for students of marginalized backgrounds through the removal of systemic barriers to success. Access means not only freedom from classist, ableist, or racist policies, but initiatives demonstrating the value of students with marginalized backgrounds. In enacting my mission I will draw particularly upon experiences as elected Speaker of Student Senate leading meetings of 80+ senators, co-writing campus-minded legislation, and lobbying for implementation of senate resolutions. I promise to:
End the classist practice by UW faculty of requiring medical excuse notes from students to avoid penalty for an absence.
Transform the admissions process for capacity constrained majors and direct to college programs to ensure holistic admissions processes reviewed by third party admissions experts.
Expand the use of remote access through lecture capture technologies to all faculty members through funding incentives and trainings in order to increase course accessibility.
Change the predatory rule whereby DACA students must automatically pay out of state tuition despite their resident history unless they meet an appeals deadline.
Focus on combating difficulties faced by transfer students in accessing resources and adapting to campus social and academic life.
Qualifications:
Speaker ASUW Senate 2019-20
Campus Tour Guide 2018-present
Jackson School Diversity/Equity Committee Undergraduate Representative
2019-20
Endorsements:
Bengali Students Association
Black Student Union
Pi Kappa Phi
ASL Club at UW
Alpha Phi
Delta Delta Delta
Interfraternity Council
Kappa Alpha Theta
Kappa Sigma
Students for Bernie at UW