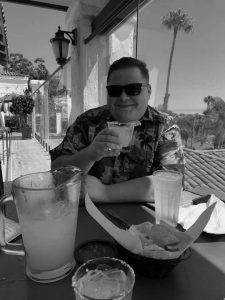 As a member of the Board of Directors this year, I have come to appreciate just how complex this job can be. I have made it a priority to go above and beyond when it comes to supporting students at UW.  At every junction I have, and will continue to make students my top priority.  I have had the privilege of working with students from around the world, and from many walks of life, I have had a chance to engage with faculty and administrators in ways I would have never imagined, and become a founding member of an RSO dedicated to student advocacy. Beyond the skills necessary to serve this community effectively, my own struggles with finding mental health resources on campus, my interactions with food and housing insecure students, and challenges with adequate health insurance coverage have all fueled a passion for student advocacy. I believe I am uniquely positioned to engage with the university administration, local and state policymakers, and students across campus to transform the ASUW into a meaningful, accessible, and empowering association for all of us.
Action Items:
Foster a culture of organizational within ASUW, focused on ensuring the continued efficacy of student government advocacy at the UW by establishing robust training processes for
Work with the Student Disability Commission, Disability Resources for Students, and other campus stakeholders to enhance the wider accessibility of the university and ensure that the ASUW follows the Inclusive Design model.
Spearhead the establishment of an international student supporting entity within the ASUW, with the assistance of the ASUW Board and the Joint Commissions Committee.
Work with the Division of Student Life, Housing and Food Services, Financial Aid, and the Husky Food Pantry to implement strategies to combat food and housing insecurity among students at the UW.
Collaborate with Hall Health, the Student Health Consortium, and the Division of Student Life to bring an affordable, comprehensive, and culturally competent student health insurance program.
Work with the Director of University Affairs, the Director of Diversity Efforts, the Office of Minority Affairs and Diversity, the ASUW Senate, and the Faculty Senate to identify ways to improve our faculty hiring and tenure process to ensure that our faculty is diverse, and representative of the goals we have as an institution.
Work with the ASUW Director of Legislative Affairs to expand the size of the Office of Governmental Relations.
Qualifications:
ASUW Director of Internal Policy 2019-20
International Student Advocacy Group Policy Adviser 2019-20
King County Prosecuting Attorney's Office Student Intern 2016-Present
Endorsements:
Husky Help Organization
Hong Kong Student Association
WEGET Magazine
International Student Mentorship Program
Hua Psychology Club
Chinese Students & Scholars Association
Student User Development Organization
Asian Business Student Association
Japanese Student Association
Alpha Theta Delta
Sher-E-Punjab Society
Unite UW Student Association
Technology and Business Association
Asian Americans in Media
Arab Student Association
Indonesian Student Association