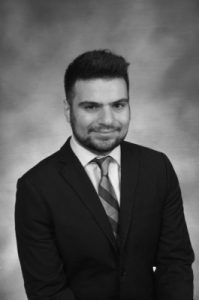 ERIC COHEN HAS WITHDRAWN HIS CANDIDACY AS OF MONDAY, MAY 4TH
Student Life is a major aspect of every university in the country. This school is known as a commuter school, and I want to change that culture. This starts with investing resources. Other schools have significantly invested in improving student engagement, and we should do the same. The University of Oregon has hammocks and beach volleyball pits scattered around their campus. The University of British Columbia's student nest offers resources for any club to succeed.
I have been a part of many student clubs on campus. I am currently serving as the Esports Coordinator for the Gaming Association at UW, I am the Internal Vice President and Operations Director for Zeta Beta Tau, I played on our club Ultimate Frisbee team, and I founded my own club, WGA Rocket League before I even began attending college, while currently serving as their president.
I have spoken to many students and I have listened to their concerns. I know what students want and what they do not. I hope to restructure the registered student organization (RSO) system to make it easier for individual RSOs and students to have their voices heard and to increase student engagement within the RSOs themselves.
Another limiting factor is the competitive major system. Too many students at this school find themselves struggling and deprived of an education simply because they must go through the college admissions process even after being admitted into college. I vouch to fight and push the departments to adopt a new admissions system that is fairer for the students and will hopefully alleviate much of the stress from their lives.
I have shown time and time again that when I set myself to accomplish something, I will do it. I have founded the Pacific Campus Series, the largest student-run multi-game league on the United States West Coast. I have served on the Esports Advisory Board for the University of Washington. I have even given a talk to Chief Information Officers and Deans of schools across the country at the Microsoft Higher Education Board. I have spent my time at this school making changes for the better, and I promise to continue to improve the school as your ASUW President!
Qualifications:
Gaming Association at UW Esports Coordinator 2019-20
Zeta Beta Tau Internal Vice President 2019-20
WGA Rocket League Co-President/Founder 2019-20
Expenditures: $0