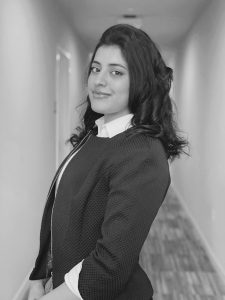 As a Communications Intern for ASUW's Office of Government Relations, I learned to advocate for unique issues like student-athlete compensation and gender-inclusive housing, and communicate with different stakeholders such as other universities and faculty. As President of the International Student Advocacy Group, I collaborated with ASUW Board, the Joint Commissions Committee, and ASUW Senate to create a task force for international student representation within ASUW. Harnessing the power of both my own experiences and experiences of my fellow Huskies, I commit to strongly amplify student voices as a passionate advocate and transparent leader; delivering these voices across all levels of university governance.
Action Items:
Increase affordability of textbooks, working with UW Libraries, WashPIRG, GPSS, and WSA, through quarterly loan programs and subsidies for online platforms.
Establish distinct liaison roles, minimizing workload on ASUW entities. Developing training procedures for current liaisons and repositories of institutional knowledge for future liaisons.
Advocate for increased funding for DRS, working with Board, D Center, and SDC to decrease accommodation wait times, and hire more disability-centered counselors, especially for chronically-ill students.
Collaborate with Faculty Councils on Teaching and Learning, and Academic Standards to develop impactful diversity educational materials, expanding options for fulfilling diversity credits simultaneously with other requirements.
Qualifications:
ASUW Office of Government Relations Communications Intern 2019-20
Academic Council of Saudis in USA Managing Member 2018-present
International Student Advocacy Group President 2020
Endorsements:
Husky Help Organization
Hong Kong Student Association
WEGET Magazine
International Student Mentorship Program
Hua Psychology Club
Chinese Students & Scholars Association
Student User Development Organization
Asian Business Student Association
Japanese Student Association
Alpha Theta Delta
Sher-E-Punjab Society
Unite UW Student Association
Technology and Business Association
Asian Americans in Media
Arab Student Association
Indonesian Student Association