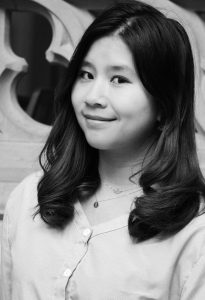 Throughout my time at UW, I have engaged in various diverse opportunities which have provided me with unique leadership experiences. As a Peer Tutor at the OWRC, I have gained valuable understanding on the necessity of collaboration and participation in a student-oriented environment. As Event Director of HKSA, I have acquired event-planning experience and strengthened my commitment to ensuring that diversity is present within our campus. Working closely and extensively with the UW Administration and ASUW Board, I will ensure that ASUW functions effectively, efficiently, and is student/community-centered. I will draw upon my experiences to implement strategic planning and foster leadership development so ASUW can more effectively represent students.
Action Items:
Accountability – Hold President and Board of Directors accountable for goals established throughout the year in an efficient and effective manner. Expand transparency on existing and future projects to increase student awareness.
Accessibility – Empower diverse students with increased representation in decision-making bodies, ensuring that their voices are heard. Magnify the voices of underrepresented communities within the campus by providing continued support and leadership development to marginalized communities who can make an impact. Collaborate with the Director of Diversity Efforts to establish an advisory board for marginalized voices.
Communication – Open and expand channels of communication between Student Senate, the ASUW Board, RSO presidents, Greek leaders and other community stakeholders to ensure efficiency and effectiveness by establishing an advisory board to make ASUW a stronger advocate for the student body it serves. Collaborate with the Communications Direct to establish a committee with ASUW liaisons to convene and compose a weekly newsletter.
Collaboration – Outreach to entities of ASUW to understand/communicate the needs and desires of various community stakeholders. Establish substantial relationships with entity leaders to create open channels of communication. Foster an united environment between entities by promoting cross-entity-partnership/communication.
Qualifications:
Hong Kong Student Association Event Director
Odegaard Writing and Resource Center Peer Tutor
Endorsements:
Husky Help Organization
Hong Kong Student Association
WEGET Magazine
International Student Mentorship Program
Hua Psychology Club
Chinese Students & Scholars Association
Student User Development Organization
Asian Business Student Association
Japanese Student Association
Alpha Theta Delta
Sher-E-Punjab Society
Unite UW Student Association
Technology and Business Association
Asian Americans in Media
Arab Student Association
Indonesian Student Association