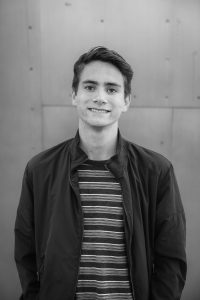 TIMOTHY BILLING HAS WITHDRAWN HIS CANDIDACY AS OF TUESDAY, MAY 5TH
I am running for ASUW president because things need to change. We as students have been suffering through a myriad of issues:
Inadequate mental health resources
UW investment in Fossil Fuels and Incarcerated Labor
Rising Tuition and housing costs
Humanities advisor consolidation
Lack of international student support within ASUW
And many more
If I am elected president I promise a new way of doing things. I have been told to avoid being critical of UW in order to run for president but this isn't right. A president should be a leader in change. I come from a low-income family and the fear of paying for school, getting mental health care, and how to balance a job and school are obstacles I have had to overcome. Thousands of students share this struggle and choose to fight and ignore fear. When students look at their president they should see someone that shares their values and stands up for their beliefs.
As President I will,
Donate 9 hours of my pay to assist students struggling with housing insecurity through the Husky Pride Fund.
Work with my board to create a Universal Senate where the average student can work with admin, grad students, undergrads, and faculty to debate change here at the UW.
Attend a new RSO each week
Lobby for change not just at Olympia but here at the UW
Work with the International Student Task Force to implement new ways to help represent international student needs within ASUW
Advocate for the UW to be better so that we can be "boundless"
Continue the weekly coffee chats by listening to understand not respond to students worries, frustrations, and stories.
Work with UW leaders to expand education on consent and resources for victims of sexual assault and verify that UW is including the greek system in their reporting of sexual assault victims.
I am running for President not because I feel entitled to the position, but because I fear of a continuation of the status quo. I believe in holding us up to high standards so that we can be better and "boundless". I have been a representative for my ASB, an international student in France, and the ASUW representative for Haggett hall here at the UW and now I ask to be your representative for the UW. A simple vote will begin this journey of change.
Qualifications:
Shared Governance Committee Liaison
International Student from France 2017-18
Wrote legislation on income inequality at UW w/regards to Dr. Cauce