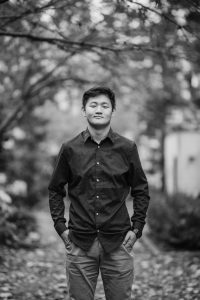 I am running for ASUW Director of Campus Partnerships because students ought to be prioritized in our community. Students shouldn't be seen by administration as numbers, statistics, or dollars. Whether our needs range from mental health, financial, or physical resources, we have the right to access the best care and treatment available as shareholders of not just UW, but also the greater Seattle community.
I will expand the Husky Pride Fund to cover a general housing scholarship given to students based on need. I will personally contribute $50/week by donating to the fund out of my own salary. Additionally, I will work with RCSA to create more efficient methods of generating funds for the students that need it the most.
Lastly, we need to ensure our goals are student oriented, not business oriented. My time in the Collective Improv Troupe here at UW has taught me the value of comedy as a means to temporarily escape the stressors and pressures that come with college. I aim to be a leader that my fellow students can look up to, to improve our quality of life here on campus and to be a liaison between the students and ASUW.
Qualifications:
Mock Trial Lead Counsel 2017-19
Improv Comedy 2018-20
Community Service Leadership 300 Hours 2017-19